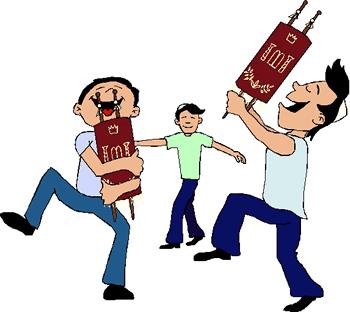 Join us as we celebrate Simchat Torah, and dance with the Torah!
On Simchat Torah we finish reading the entire Torah, and start again from the beginning.
We celebrate by singing and dancing with the Torah, and of course saying L'chaim!
Monday, October 5, at 6:30 pm
At the Chabad of Yorktown
2629 Old Yorktown Rd.
(across the fire station)
Special Children's hakafa. Simchat Torah flags will be provided!

For more information on the holiday of Simchat Torah - click here.